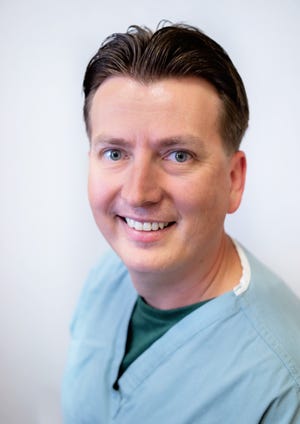 Dr. Doru Bali has been appointed Medical Director of Visiting Nurse Association and Blue Water Hospice. Dr. Bali was named to the top medical position when Dr. Anil Patel retired. In 2020, Dr. Patel announced his retirement from practice after more than 35 years in the area. Later in the year, he announced his retirement as Medical Director from VNA & Blue Water Hospice. The staff, leadership, and board are grateful to Dr. Patel for his 26 years of service to the agency and wish him a happy retirement.
Dr. Bali is a graduate of Wayne State University School of Medicine and completed an Emergency Medicine residency at Detroit Receiving Hospital/Wayne State University. His professional interests include population health management, social determinants of health, and end of life care.
Earlier in 2020, Dr. Bali joined VNA & Blue Water Hospice as Associate Medical Director. In addition to serving the patients of the agency, he remains active in clinical emergency medicine as well as emergency medicine leadership.
Dr. Bali, along with his family, moved to the Blue Water Area in 2008.
The agency is excited to welcome Dr. Doru Bali to the team.