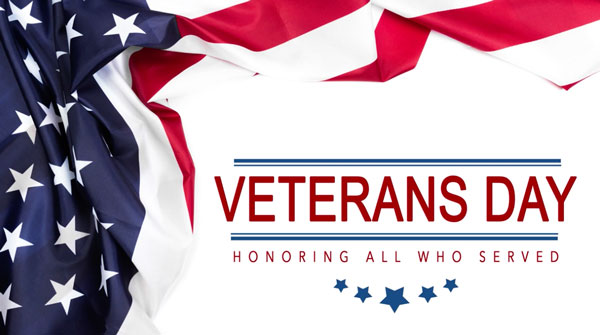 Celebrating our Veterans
On this Veterans Day, we honor our Veterans. Whether a staff or volunteer, we thank them for their service and honor their dedication to our country.
Thank you:
John G. – U.S. Army
Steve M. – U.S. Army
Vicki T. – Marine Corp.
Carl E. – Navy Hospital Corp.
Chuck S. – U.S. Army
Julie V. – Air Force
Over the last year, we have honored 18 veterans under our care through the Quilts of Valor program. Quilts of Valor is a foundation started by a military mom. The mission is to cover service members and veterans touched by war with comforting and healing quilts. Learn more at www.qovf.org.